Birth of the Nova Guardians!
Edit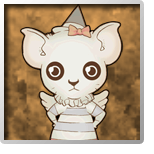 Masters, the guild fears that lifting the ban on nighttime hunting at Berneside upset the natural order. A few daytime Guardians have emerged anew--stronger than before and with all-new abilities! There's never been a better time for fledgling tamers to get their hands on some truly powerful Berneside Guardians!

When

Beginning at 3:00 a.m. on November 8.
What
Powerful versions of five existing 5★ Guardians will be added to Berneside Plains (Day).
The original versions of these Guardians will no longer spawn after the above time and date.
Original version Guardians may be used to rebirth Nova Guardians. Nova Guardians, however, may not be used to rebirth the original version Guardians.
New Abilities

A new Guardian ability has been added:
Towering Aegis

Drastically increases defense.
Subcategories
This category has the following 8 subcategories, out of 8 total.
Pages in category "Berneside Plains (Day)"
The following 91 pages are in this category, out of 91 total.
A

B

C

D

E

F

G

H

I

J

K

L

M

N

O

P

P cont.

Q

R

S

T

U

V

W

Y
Ad blocker interference detected!
Wikia is a free-to-use site that makes money from advertising. We have a modified experience for viewers using ad blockers

Wikia is not accessible if you've made further modifications. Remove the custom ad blocker rule(s) and the page will load as expected.