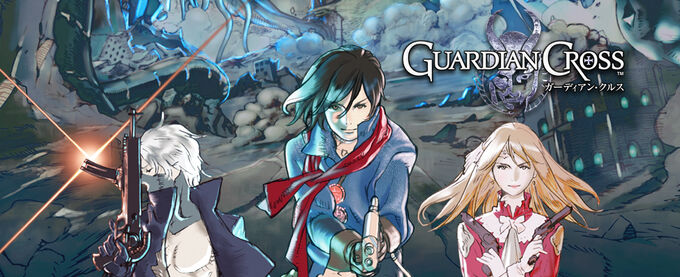 Guardian Cross is a creature-based card game by Square Enix that features a fully unique battle system in which players take on the role of "tamers" who capture, raise, and control powerful beasts known as "Guardians."In addition to quests to unlock the secret of why the Guardians have woken after a millennium of slumber, other features include a coliseum system that allows players to challenge other tamers from around the world in head-to-head combat.
The Guardian Cross development team includes:

Concept Planner: Hiroyuki Ito (creator of the FINAL FANTASY ATB system)

Composer: Naoshi Mizuta (FINAL FANTASY XIII-2, FINAL FANTASY XI)

Character Design: Akira Oguro (FINAL FANTASY IV: The After Years, FINAL FANTASY Dimensions)
Experience a whole new standard for the card battle genre!
Ad blocker interference detected!
Wikia is a free-to-use site that makes money from advertising. We have a modified experience for viewers using ad blockers

Wikia is not accessible if you've made further modifications. Remove the custom ad blocker rule(s) and the page will load as expected.